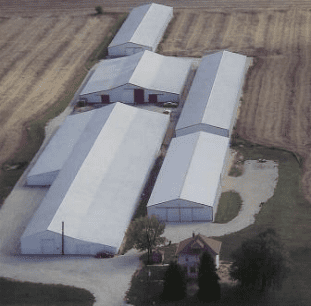 Securely Storing Automobiles Since 2004
East Gate Storage, LLC is a family-owned-and-operated business in Manhattan, IL. Since the establishment of our company, we have been working hard to deliver outstanding customer service and storage solutions. Our team pays close attention to the vehicles in our site—always making sure that these automobiles are kept in perfect condition by the time our clients need them. For their added peace of mind, our business is insured.
Our team takes pride in our repeat business and customer referrals. Because of our storage solutions, well-designed facility, accommodating team, and friendly atmosphere, we continue to gain and maintain the trust of our clients, and they end up recommending us to their friends.
Our goal is to provide an exceptional vehicle storage experience in a secure, clean, and dry environment.
Why You Should Choose Our Storage Facility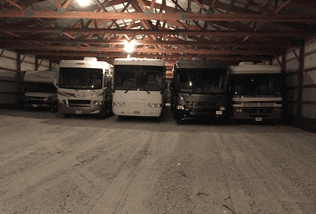 Our premier indoor vehicle storage facility is strategically located in the Southwest Suburbs of Chicago. This location providing easy accessibility to our clients.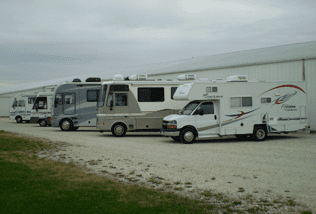 Our team is known for its commitment to customer satisfaction. To exceed the expectations of our clients, we strive to address all of their indoor storage concerns in a timely manner.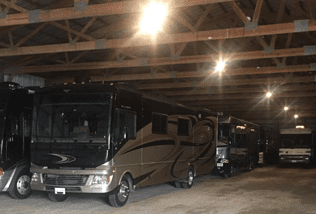 Our staff is updated with the latest market trends and pricing. Because of our industry knowledge, we can provide our clients with excellent storage solutions at reasonable rates.
"First time storing anything and the process was so smooth. Scott is very friendly and has great communication. Defiantly will be coming every year."
11/10/2018
"Repeat customer- I have been using this storage facility for years. Very responsive owner and employees. Safe area with reasonable prices. All indoor storage."
11/2/2018
"In 2008 when we were looking to store our newly purchased Airstream Trailer, East Gate Storage was highly recommended. Now 10 years later we are still part of the East Gate family.
Scott and his staff are always courteous and helpful. The facility is well maintained and secure."
10/11/2018
"I have stored my class A RV for 3 years now at East Gate Storage. My RV always comes out of storage as clean as when it is put in storage. I highly recommend this facility to anyone who is looking to store a RV, boat or a car."
10/6/2018
"Owners are great people. Very easy in/out of the facility. If you have something needing storage and live in the area, this is the place to go."
9/24/2018
"We love East Gate Storage. Have been customer for over 3 years & have always been very happy. Very easy & accommodating for pick up & drop offs. Also very clean, no signs of & never had any rodent droppings & sightings. Great place for storage, would highly recommend!"
9/16/2018
"We have used East Gate Storage since 2016, to store our motorhome while we visit our kids in Chicago. They were so helpful when we first contacted them on short notice about short term storage. They make drop off and pick up so easy and are quick to return answers to any questions you have. Coming from Oregon, it's nice to know there is such a safe, covered and enclosed facility available. Great people, service and facility!"
9/16/2018
"I've used East Gate Storage to store a 45' class A coach. I found the facility to be secure, safe and reliable. I make a phone call when I want the coach and it's out ready for pick up. Same for when I'm returning it to storage."
9/10/2018
"I have been using East Gate Storage to store our 26 ft boat for a while now and am very pleased with their service. Things I like are it is not far from home, it's good covered storage, Scott's very accommodating with scheduling pick-up and drop-off times, prices are reasonable, and lastly, they take good care of your possessions. I definitely recommend them for anyone looking for storage."
9/8/2018
"I have been coming here for years as well as multiple family members. I have nothing but great things to say about East Gate storage. Scott and Randy have gone above and beyond taking care of my storage needs. If you are looking for a great place to store anything cars, trucks, boats, campers, and RVs - you name it as I would highly consider East Gate Storage for your indoor storage needs."
9/7/2018